Welcome to GRTagTour!
We offer two fun, informative and interactive tours of downtown Grand Rapids that you can access on your smart phone with a QR code reader.
The walking tours provide information about many of the public art installments and fun historical snippets about many locations through out downtown.
Listen to entertaining stories, browse and submit photos, and check out nearby businesses - all through your mobile phone!
To start, choose a tour, grab your phone and head to the first stop!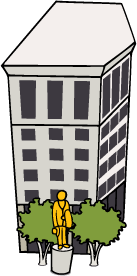 McKay Tower
Stop #1 on the History tour
Though originally only two stories tall when it was built in 1890, McKay Tower became Grand Rapids' first skyscraper when it was expanded in 1927. It is a cornerstone of Monroe Center, the defacto center of town, on a once-popular streetcar line.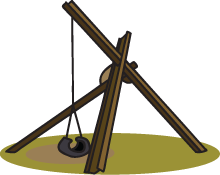 Motu Viget
Stop #A on the Art Around the Corner tour
Motu Viget was commissioned by the U.S. General Services Administration for the Gerald R. Ford Federal Building in 1977. It was created by internationally reknowned sculptor Mark di Suvero, who is known for his large scale public art works that are designed to interact with the wind, their sorroundings, and the audience. Feel free to take a spin on the sculptures tire swing!
FourSquare
Philip H. is the mayor of Gerald R. Ford
Joel N. is the mayor of La Grande Vitesse
Ri A. is the mayor of Pearl St. Bridge
Flickr
There has been a problem sending your command to the server.